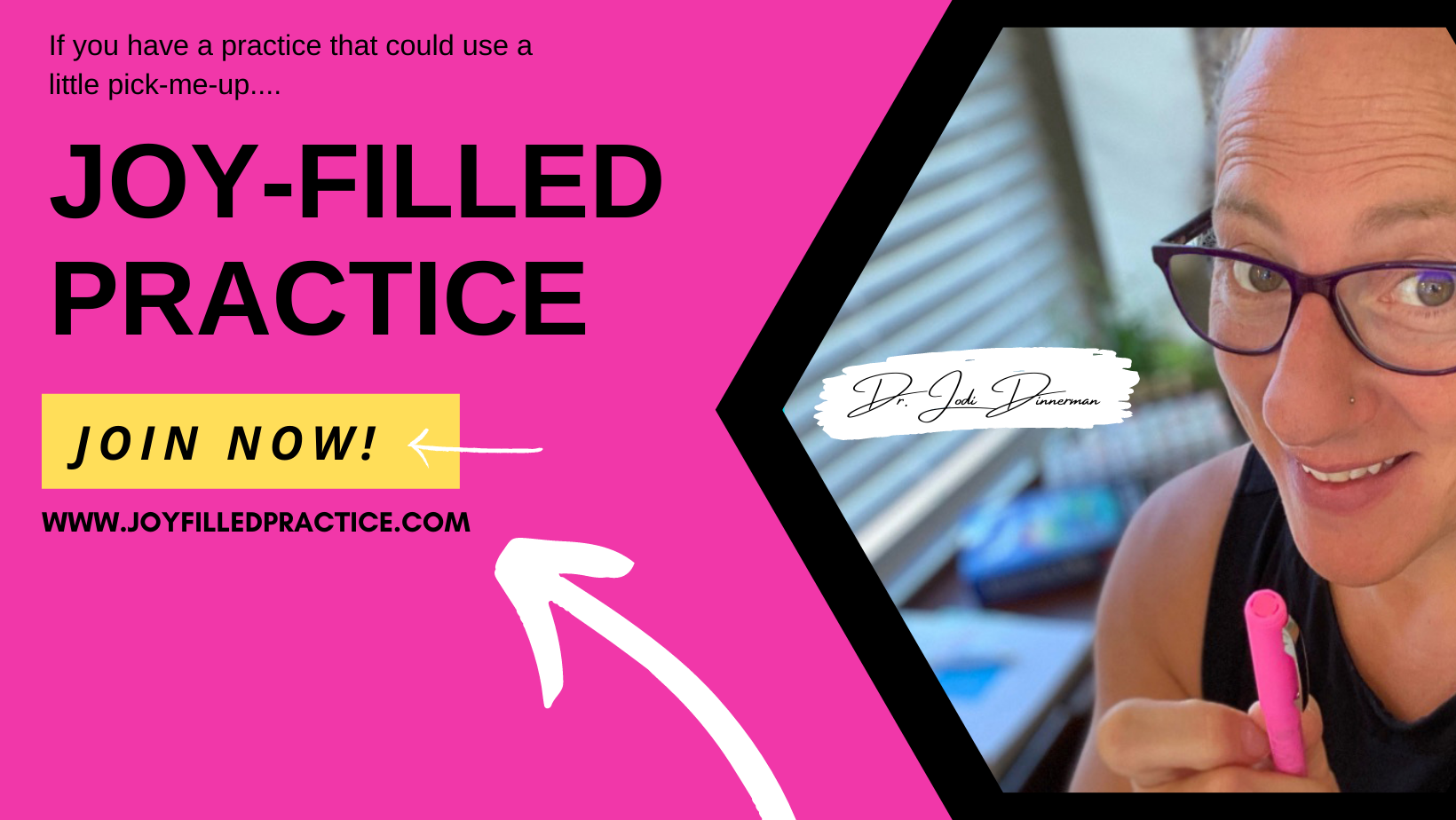 Joy-Filled Practice Group is where you get real-deal, copy/paste, live and evergreen content to fill your practice with JOY.
Get access to CRAZY AWESOME practice tools - from the Expert Mistake Maker and Solution Creator (she has seen it all and done it all) - all of the systems and strategies to make practice fun and successful.
Pay only $1 today, then $87 p/mo. until you tell us to stop!
Staffless Practice Academy Students - please reach out - this is FREE FOR YOU!